Discover more from BrazilJS
Plataforma multicanal de produção e curadoria de conteúdo com foco nas Comunidades dev
Over 17,000 subscribers
BrazilJS Weekly #231 - BrazilJS Conf 2018, SimCity em JS e + sobre PWAs
A edição nº 231 da BrazilJS Weekly está cheia de novidades! Felipe e Jaydson fazem o anúncio oficial da BrazilJS Conf 2018, comentam o incrível SimCity feito em JavaScript e também falam mais uma vez sobre PWAs.
Vem que além disso ainda tem muito mais!
Novidades
Save the date – BrazilJS Conf 2018 acontecerá nos dias 24 e 25 de agosto!
Vestindo a camisa da comunidade - FrontInPOA 2017
PWAs, mais que Web Apps, Progressive Web Apps
Welcoming Progressive Web Apps to Microsoft Edge and Windows 10
Cartoon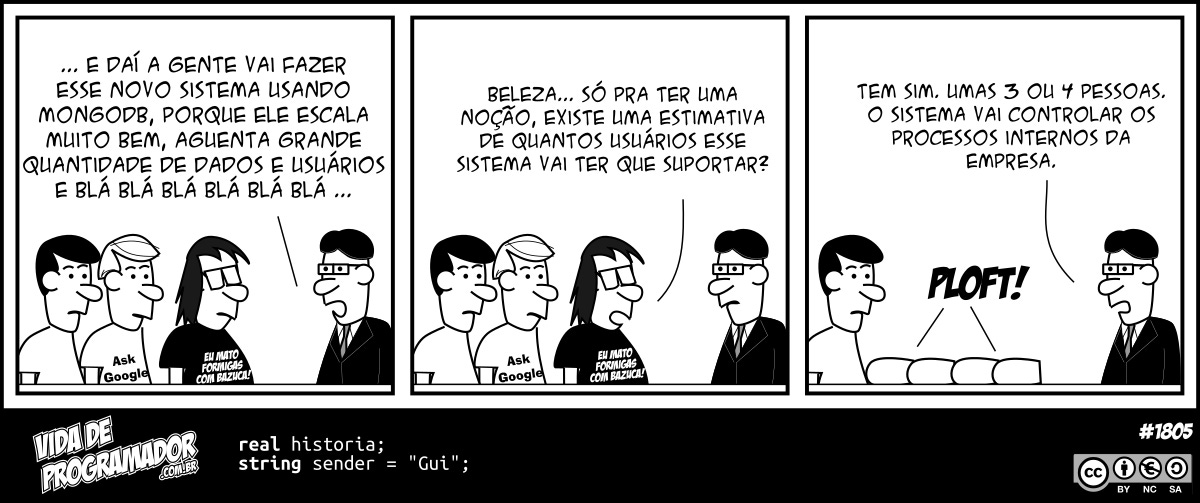 Artigos
O que me fez mudar o foco da minha carreira de dev após cinco anos de profissão
Como melhorar o desempenho de uma aplicação Angular com OnPush
Grandes usos de PWAs Quem programa os programadores?
8 jogos clássicos recriados em Javascript JavaScript's a mess – and that's a good thing
Frase da semana
The RSA-2048 Challenge Problem would take 1 billion years with a classical computer. A quantum computer could do it in 100 seconds - Dr. Krysta Svore